Generic Zithromax: What It Is, Pricing, and More
Azithromycin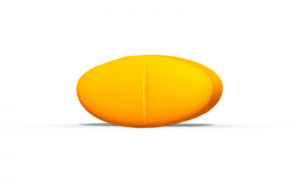 Generic Zithromax works as a substitute medication to the original Zithromax. It's a useful treatment option for bacterial infections of various kinds.
Here, we discuss everything about this medication for the treatment of STIs and more. Read on to also learn about pricing, dosage, and possible side effects.
What Is Generic Zithromax?
Generic Zithromax is a substitute that patients can use in place of the original brand of "Zithromax." The medication is used in the treatment of different bacterial infections. The macrolide-type antibiotic prevents bacteria growth, preventing several conditions like skin and respiratory diseases.
Zithromax is also effective in the treatment of sexually transmitted infections. However, it's not applied when treating viral illnesses such as flu and the common cold.
Like other antibiotics, you must use this drug following a physician's prescription. Misuse of Zithromax can reduce its effectiveness. Before that, ensure you discuss your risk factors with the specialist.
This is mainly for patients who have had previous liver, kidney, and heart disorders. Other previous cases you should report to your doctor include low potassium levels, QT syndrome, and myasthenia gravis.
How Much Does Generic Zithromax Cost?
The price of generic Zithromax varies for each person. Your medication costs depend on the pharmacy where you purchase your medications.
Some offer promotional prices, giving discounts to consistent customers. With such offers, you might be lucky to get prices between $0.99 – $5 per tablet and $54 – $600 for a pack.
The cost of Zithromax also depends on your type of medication. The drug is in capsule, suspension, injection, and eyedrop. Just as the effectiveness of each type varies, so does their price.
You could get your medication at a lower price if you have medical insurance. If you don't, look into options that can help subsidize your medical cost, especially if you'll be using it for long.
One of the options to consider is to look into a 90-day supply from your insurance company. This won't only lower the cost but save you from going to the pharmacy every time.
Where to Buy Generic Zithromax?
You can get a generic Zithromax from a physical pharmacy. You can only purchase this medication with a recommendation from the doctor.
The type of Zithromax you'll get depends on what your doctor has approved. It will also determine how much of the drug you can take. If you have further questions about the medication, ask the pharmacist.
Aside from physical drug stores, there are several online platforms to order azithromycin.
Fraudulent internet pharmacies may attempt to sell an unapproved generic version of Zithromax. These medications could be counterfeit and, therefore, potentially hazardous.
If you purchase medications online, make sure to purchase from a reputable and legitimate online pharmacy. If you are unsure about making a medicine purchase online, consult with a health care provider for guidance and assistance.
How to Use Generic Zithromax
It is vital to follow a doctor's guide when taking any drug, and the same applies to Zithromax usage. Your doctor will administer the medicine according to the severity of the illness. Thus, your dosage might not tally with someone else on the same medication.
On no occasion should you exceed the dosage or take it longer than prescribed. Azithromycin usually has no effect if you take it on an empty stomach. Thus, you can take it before or after a meal.
If you've been given an oral suspension, give it a good shake before opening. The liquid usually comes with a measuring cup to measure the exact dosage indicated on your prescription.
It's best to stick to your dosage till it's complete. If you skip a dose, you may be increasing your risk of developing an antibiotic-resistant infection.
How Much Generic Zithromax Can Cure Chlamydia?
A single oral dose of 1 gram of azithromycin can cure genital chlamydia. Azithromycin is commonly administered in a single dose of four 250mg or two 500mg azithromycin tablets.
Generic Zithromax can be used to treat the following chlamydia:
Anogenital, which covers the genitals and anus
Urogenital, which affects the urinary tracts
Oropharyngeal, covering the areas surrounding the mouth
Sexually active individuals should abstain from sex after taking a single dose of azithromycin. If both partners are suffering from the condition, they can take a single dose of azithromycin orally. A doctor can also administer this treatment during therapy sessions.
Children can also take this medication, but they will consume a smaller dose.
How Long Does It Take for Generic Zithromax to Work?
Azithromycin usually takes between two and three hours to kick into the system. Sometimes, you might require a higher dose to speed up its effects. You can take this medication more than once daily, depending on your prescription.
Furthermore, the extent of your illness determines how fast the drug will work. Severe cases might require several days before the drug can become effective. The drug starts having an effect after a day or two for less severe symptoms.
If you feel relieved soon after taking Zithromax, don't stop the dose. Take the full dose of the drug your doctor recommends.
However, if you notice some side effects, you should consult your physician. They might change your dosage or recommend another medicine.
What Are the Side Effects of Generic Zithromax?
Zithromax is safe but could cause other medical conditions in some individuals. Mild side effects of the medication include:
Stomach pain
Headache
Vomiting
Nausea
Diarrhea
If you notice more severe symptoms, get medical help. Signs like severe skin reactions, blistering, peeling, and skin rash is instances you should look out for. You should also be wary if you have flu-like symptoms, muscle cramps, yellow eyes, and severe fatigue.
If you're having severe symptoms, you may be allergic to azithromycin. Aside from this, the drug could have adverse effects if you've suffered from jaundice or liver problems.
Such cases can arise if you're allergic to similar drugs like erythromycin, telithromycin, or clarithromycin. To confirm that the medicine is safe for you, relate previous incidents to your specialist.
You should also be concerned if you're pregnant or intend to conceive soon. With this, you confirm if the drug is harmful to newborn babies.
Conclusion
Once you notice that you're having symptoms of bacterial infection, your first thought should be to see a medical expert. If Azithromycin is one of your prescriptions, ensure that you take the right dosage for it to work effectively.